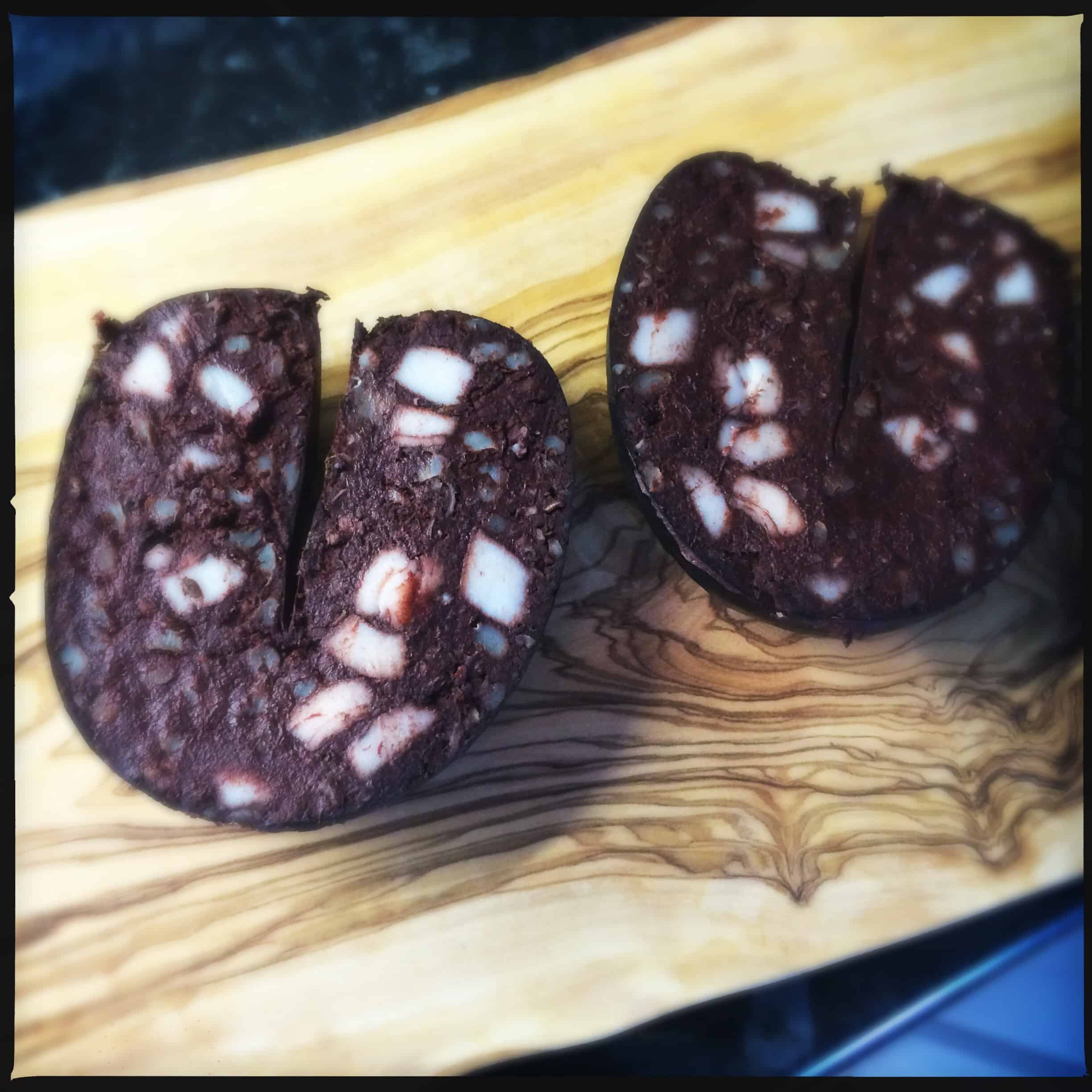 How Much We Eat
In 2014 the UK spent approximately £17.5 million on black pudding, a 4.2% increase on 2013.
The UK bought a little over 3 million kilos of black pudding in 2014, a 5.6% increase on 2013 (when we purchased 2.9 million kilos)
3% of UK households purchased black pudding at least once in 2014
In the UK the favourite time to eat black pudding is at breakfast with over 70% of our annual usage used at this time.
World Record
The longest black pudding measures 226.67 m (743 ft 8 in) created by Gmina Radomysl Wielki (Poland) in Radomysl Wielki, Poland, on 19 July 2014.
The History
In 1810 the first Black Pudding were made in Bury, Lancashire. A small shop called Casewell's made them and sold them at their shop at 60 Union Street.
Every September the World Black Pudding Throwing Championships take place in Ramsbottom, Lancashire. In a nod to the War of the Roses , competitors will vie to knock stacks of Yorkshire Puddings from a 20ft-high plinth using black puddings.
What's it made of
The basic ingredients of black pudding are pig's blood, barley, oatmeal, pork fat, rusk and herbs
The herb commonly found in Black Pudding is Pennyroyal which is part of the mint family and very aromatic.
Who else eats Black Pudding
10. Black Pudding isn't only something eaten in the UK. Often called "blood sausage" over 30 different countries have their own version including Netherlands, Belgium, Luxembourg, Iceland, Germany, France, Slovenia, Italy, Finland, Croatia, Hungary, Poland, Ireland, Sweden, Estonia, Spain, Portugal, Latvia, Lithuania, China, Taiwan, Mongolia, Malaysia, Tibet, Philippines, Java, Vietnam, Thailand, Korea, Brazil, Chile and Ecuador.